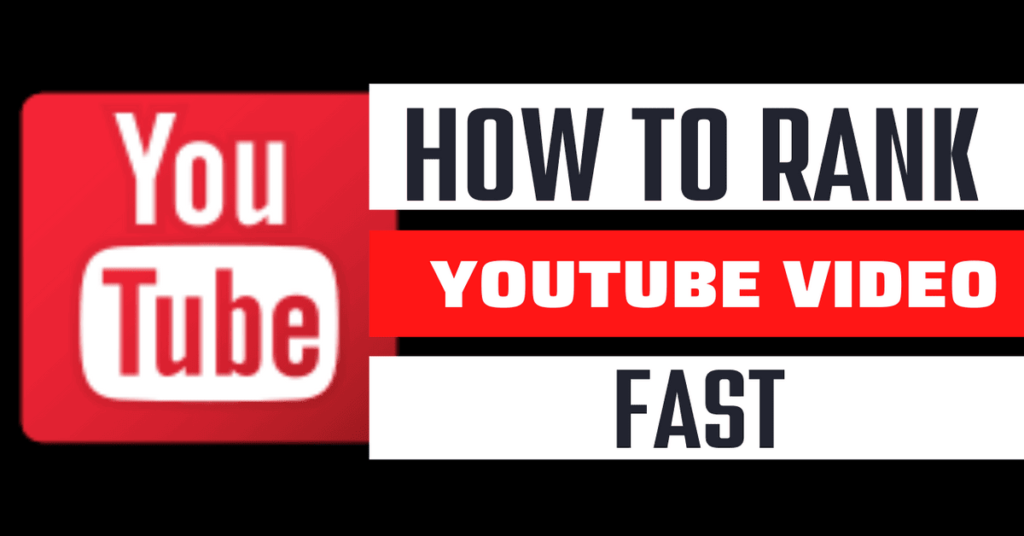 What would you do if you had to learn how to rank youtube videos fast? Well, to start, you'd look online and find some tutorials on the subject. Unfortunately, most of these will probably be very basic and not comprehensive enough to teach you everything you need to know.
That's where this article comes in – it will provide you with all the information you need to know about how to rank youtube videos fast and position them at the top of search engine results so that as many people as possible can see them! So let's get started!. Follow us for updates on this youtube channel
Do a proper keyword research
The first step is to do your keyword research. You need to find keywords that are relevant to your video topic and have a good amount of monthly searches with low competition.
You can use a tool like Google Keyword Planner or TubeBuddy to help you with this.
Optimizing Your Video Channel
Now that you've created great content, it's time to make sure your channel is optimized so that your videos can be easily found by potential viewers. Here are a few youtube SEO tips:
Use descriptive and keyword-rich titles
Create custom thumbnails
Use tags
Optimize your descriptions
Create transcripts of your videos
Promote your videos on social media
Use annotations and end screens
Optimizing the Video Description Section
The video description is one of the most important ranking factors for your YouTube videos. Here are a few tips on how to optimize this section:
Use your target keyword in the first sentence of your description.
Write a compelling and engaging description that will entice viewers to watch your video.
Include a call-to-action in your description, such as asking viewers to subscribe to your channel or like and comment on your video.
Use keywords throughout your description, but don't stuff them in unnaturally.
Add links to other videos or websites in your description, as this can help keep viewers engaged with your content.
Promoting your video on Social Media
Social media is a powerful tool that can help promote your video and get it in front of more people. Here are some youtube SEO tips for promoting your video on social media:
Share your video on your personal social media accounts.
Share your video on relevant Facebook groups or forums.
Tweet about your video and include a link.
Make a post on Instagram about your video and include a link.
Pin your video to the top of your Pinterest page.
Add a link to your video in your email signature.
Mention your video in blog posts or articles you write.
Boosting your video's ranking with Tags
Your video's tags are one of the most important ranking factors. They help YouTube understand what your video is about, and also give you an opportunity to include relevant keywords.
For example, if your video is a recipe for fried chicken wings then you might want to have a recipe or fried chicken wings in the tag. If it's a tutorial on how to style hair then you might want to use words like hair tutorial, hairstyles, and hair hacks.
You get the idea! Make sure that each word in your tag is spelled correctly. It should be easy since they show up as red lines if there are any misspellings.
Get Links from Influencers
You can't rank on YouTube without links. It's as simple as that. You need backlinks from other websites to give your videos a boost in the rankings. But not just any old links will do. You need high-quality links from influencers.
Here's a youtube SEO tip On how to get them:
1) Reach out to those who have shared or mentioned you before, and ask for an update on their status.
2) Ask for feedback and advice on your latest video.
3) Offer content creation collaborations with these influencers (for example, ask if they would be interested in writing a guest post for your blog).
4) Write articles or create video responses mentioning these influencers and share it on social media.
5) Look for opportunities where these influencers are hosting or moderating Q&A sessions and submit questions before the event; make sure you thank them afterward by linking to their work and mentioning it on social media (don't forget to tag them).
Choose Engaging Titles and Thumbnails
Your title and thumbnail are what show up in the search results, so make sure they're both eye-catching and accurate. A good title will include keywords that are relevant to your video and will entice people to click.
As for thumbnails, pick something that's bright and high resolution so it looks good on any device. You can also try using text on your thumbnail for an extra pop.
But keep it short or you risk having Google disapprove of it as spammy content.
For example, this blogger could add FIND OUT HERE! with a question mark at the end of their title.
And they could choose a bright and colorful thumbnail with their website URL on it to encourage viewers to visit their site for more information about their products or services.
Get Links from Influencers
Let your keyword be found in the video description. If you want your YouTube videos to rank higher in search results, be sure to include your target keyword in the video description.
This helps YouTube understand what your video is about and can therefore show it as a relevant result for people searching for that term.
In addition, the more times you use your keyword throughout the description, the more likely it is that your video will be ranked higher. So don't be afraid to use it a few times!
Don't Buy Views
There are a lot of people out there who will try to sell you views. They'll say that they can get you a million views for a few hundred dollars. But don't do it!
Buying views is against YouTube's terms of service, and it won't help your video rank any better. In fact, it could actually hurt your ranking.
So don't do it! It's not worth the risk of having your account terminated because you violated the terms of service. Save yourself some money and work on optimizing your videos so that YouTube algorithms start helping them rank higher in search results instead. Check other SEO articles here