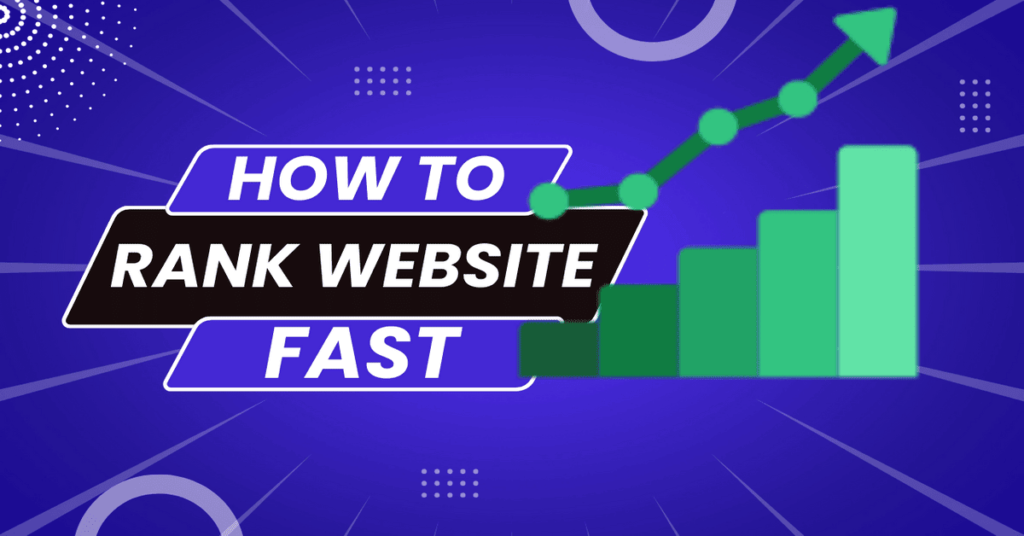 What many people don't realize is that there are several distinct steps to rank their websites and increase traffic. Some people focus on link-building strategies, while others place all their attention on content-creation strategies. While both of these are incredibly important, they aren't the only factors that you need to consider when it comes to ranking your website.
What you have to understand is that improving your search engine ranking doesn't happen overnight, and it often takes time and effort to see results. If you want to rank your website at the top of search engines, you need to pay close attention to the below listed key areas. Follow This YouTube Channel For New Post Notifications And Updates. Also Checkout These SEO video tutorials for details
Keyword Research
Search engines are often blamed for being too liberal with their rankings, but that's simply not true. Search engines look at more than 200 ranking factors when deciding how to rank your website. The first step in how to rank your website fast is knowing which keywords you want your business to rank for.
So make a list of 10-20 main terms you would like your business to be associated with and prioritize them by estimated monthly searches using Google Keyword Planner. Try choosing long-tail keywords if possible because they tend to have fewer searches per month, but higher conversion rates, meaning users will likely spend more money on each search.
Before starting anything, you must make a list of keywords that people might search for. This will help you identify potential topics for your site as well as give you insight into what types of content are working best for other sites.
Many tools are available online that can assist in gathering a list of appropriate keywords. Make sure not to go overboard here; if you try and include every possible keyword under the sun, it will dilute your efforts and most likely just confuse both users and search engines alike.
Link Building
Building up your site's backlinks will help it get higher rankings in search engines. Link building is a vital part of any SEO campaign and should not be neglected. Backlinks from high-quality sites can contribute massively to getting your own website seen as an authority in its niche, which is key for long-term organic growth.
Backlinks can also give you more opportunities for directing traffic towards your site, including social shares and any links within those posts, which Google loves. As always, it's important that you don't build spammy or low-quality links because they'll only hurt your SEO efforts; focus on building natural and relevant backlinks instead.
On-Page Optimization
This is without a doubt one of your most powerful on-page SEO ranking factors. Luckily, it's also one of your easiest and most controllable factors. You can, however, make it more difficult for yourself by making bad decisions, so be careful. There are 3 critical components to on-page optimization:
keyword placement (in titles and URL), internal linking, and header tags. Implementing proper on-page optimization will help rank your website faster than anything else we've discussed.
Content Creation & Promotion
To rank your website fast, you need content for both human readers and search engines. The more fresh, unique, and optimized content you can create and promote on your site, the better.
If you've already been creating content but haven't been driving a lot of traffic from other sources, that's ok! You can just start creating more quality content and promoting it by other means such as guest blogging or linking with influencers in your industry.
You may also want to look into search engine optimization (SEO) services or tools that can help build links pointing back to your site in an authentic way.
Outreach & Guest Posting
Use social media and research sites to find people who are in an authoritative position within your industry. Reach out to them and ask if they would be willing to have a guest post on your site, or allow you to include a link back to their site from one of your posts.
Sites like Linkedin have lists of influencers in many different industries so you can contact these people without any outside help. This is a great way for new websites (especially within competitive niches) to get some fast traffic and put themselves on the map before even having significant content available.
Mobile Optimization
The rise of mobile browsing is a big deal in SEO. In fact, Google just announced that they'll be changing their algorithm so websites will be rated on their quality and speed on mobile devices. Therefore, it's important that you keep your website fast and optimized for mobile users.
Ask any webmaster if they would rather have a slow, poorly optimized site or an extremely fast one… Chances are they'll pick extreme speed every time (and Google will agree). To rank higher than your competitors and attract traffic from new search engines like Apple, Android, Microsoft, and Baidu, optimize your website for smartphones.
Optimize Your Website Page's Tags and Titles
Every page on your website has a title and tag that should directly match your search terms.
For example, if you are a florist and want to rank for orange blossom flower delivery in Miami, then your title tag should say Miami orange blossom flower delivery and your meta description tag should say something like Order fresh orange blossom flowers from Joe's Flower Shop in Miami.
Create a target keyword list
Good SEO is all about providing search engines with meaningful content. A solid list of target keywords will guide your efforts and help ensure you're creating high-quality, relevant content for your users. Don't just think about what you want people to search for—think about what they might actually search for.
Try answering these questions: What are customers looking for? What words would I type into a search engine if I were looking for a particular topic or idea? How can I use those terms in my content so that it gets found?
Also, if at all possible, visit top sites that rank for your target keywords and see how they are using their chosen keywords.
Create a sitemap
How to rank my website fast ?. Before you start writing quality content and submitting it to search engines, you should create a site map. A sitemap helps search engines index your site, as well as tell them how large and in what ways your site is organized.
That way they can return more accurate results for users who are looking for specific information. If you want people using Google to be able to find what they're looking for, let Google know about all of those pages. The first step in optimizing for search engines is making sure that Google can find all of your web pages.
Get pictures
If you've created a high-quality content piece, then getting pictures won't be too difficult. However, if you're trying to create high-quality photos, that's another story.
If you know Photoshop, InDesign, or some other program well enough, then finding quality graphics will be easy. Otherwise, there are thousands of great resources available online for stock images. A quick Google search should help in your search for free photos.
Optimize Title Tags
Your page title is one of, if not the most important part of your optimization process. This is what Google and other search engines are going to use to describe your site in their listings.
That means that if you want people to find you they're probably going to do it based on how catchy or descriptive your page title is (also known as On-Page SEO). You should include keywords within in an attempt to create a compelling and easy-to-understand title for visitors as well as increase search rankings for those keywords.
Keyword density and velocity of change
Keyword density refers to how many times a given keyword or phrase appears in comparison with other words on a page. Put another way, it's simply how many times you say something vs. everything else you said.
It's important to remember that pages are not judged by their title tags and meta descriptions alone – they're also judged by what is contained within them.
So even if you manage to come up with perfect title tags and meta descriptions, it won't help if there isn't anything relevant for Google's search algorithms to see when they crawl your site.
Make sure every page has solid content so that Google can understand what your site is about; then use keywords frequently throughout each page of text, but do so naturally rather than stuffing keywords in.
Publish New Content Regularly
This step is only one of many, but it is also a crucial step. I don't know how many times I have seen businesses invest thousands of dollars into their online presence, only to never update their websites with new content.
You must create new content for your website regularly so that search engines will continue to recognize and index your site.
As previously mentioned, Google penalizes websites that haven't been updated in some time by either pushing them down in their rankings or removing them from search results altogether. Take my advice and make sure you are posting new content regularly! You should strive for an average of 1-2 posts per week if possible!
Create an XML Sitemap
Creating an XML sitemap is another smart way to make sure Google knows that you're serious about ranking well in their search engine. It's also relatively easy. Just log in to Google Webmaster Tools, click Sitemaps, and add a new XML Sitemap for your site.
But again, even if you do all of these things correctly and do everything right, it still might not work—so don't get too frustrated if you're doing everything you can but still aren't ranking at number one. One thing's for sure: If you take care of quality content and try hard with social media marketing, great links will follow naturally.
An XML sitemap is a text file that gives search engines an idea of all pages on your site and helps them crawl it more efficiently.
This way you can optimize without worrying about being penalized for duplicate content. It's also important because it ensures that important pages have better rankings in Google than other pages that are linked from multiple places but never visited.
According to HubSpot: XML Sitemaps help search engines properly index large sites and keep their indices updated so they can crawl them frequently and consistently. See other detail in this category